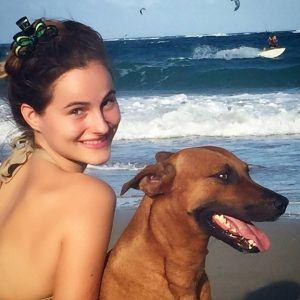 Camille Kleinman is a highly acclaimed online trainer, eLearning content creator, Co-Founder of CG Elves, Wikipedia editor, Marvelous Designer expert & trainer, coder, and animal lover.
Currently, she's the Director of Partnerships at WizardWorks. WizardWorks helps talented creators sell and market their products & services online.
0
Marvelous Designer Students
What I've been doing in the past years
With 10, Camille started her own successful business and excelled at door-to-door sales.
When she was 12, she won her first children's story writing contest on WritersCafe and wrote articles which were published in all the major online publications including Associated Content (a Yahoo News content partner) as well as dozens of article sites, wiki & howto sites, educational websites, and large, authority websites. Examiner even offered her a staff writing job (but was too young to accept it).Her mother trained her from age 12 on SEO, web development, online marketing, and advertising. Within the year, Camille quickly learned to dominate the 1st page of Google (sometimes within a day) even in highly competitive niches.Before turning 13, Camille received the title of Elite Facebook Application Developer for a virtual gifting app she made (before learning to code), founded the first largest cat lovers group on Facebook, and taught English at a Dominican School.That year, Camille created the first, in-depth technical guide on how to sell physical merchandise and digital products on Facebook. The course taught how to sell products on the Facebook marketplace, in special apps, and on business pages, as well as how to integrate with all the major 3rd party shopping cart systems via API. It also covered developing custom, highly shareable virtual gifting apps.
With 15, Camille became a Wikipedia editor (she contributed to 20 science articles), and wrote over 120 SEO articles and blog posts for the largest Canadian Gourmet food importer. She also wrote educational content for a large science for kids website, created activity sheets for kids, and supervised and edited 100's of articles other writers wrote.
For a year she self-taught herself visual effects (After Effects, Red Giant plugins, Particle effects, Chroma Keying etc), video editing, 2D animation, Photoshop advanced photo-manipulations, 3D rendering, music production, sound editing and sound design.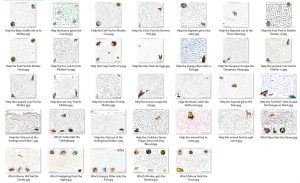 With 16, Camille created music with virtual instruments and founded the indie record label Music Elf. (You can listen to her music here.)
That year, she also recorded & produced a professional audiobook from one of her children's stories. By the time Camille was 17, she had gained hands-on experience hiring and managing her own employees including supervising them, task management, time management, creating training materials for them etc.
Camille created the first and highly acclaimed online training program for Marvelous Designer 3D dynamic cloth simulation software (back when no tutorials existed and hardly anyone had heard of the software).
CG Elves's clients include some of the biggest game & film studios as well as many top artists worldwide. Over 30,000 artists have learned MD through her courses.Thanks to Camille's work spreading awareness about the Marvelous Designer software, it quickly transformed from being unknown and having very few users into of the mainstream tools professionals working in the 3D/VFX industry need to learn and use for their work.During that year, she also ran Facebook ad campaigns for her business and helped design high-converting ad creative and sales letters.Camille loves giving advice, helping people, consulting businesses, and coming up with creative marketing ideas.
In recent years, she has consulted CEOs of some of the biggest CG software companies, as well as startup founders & entrepreneurs, VFX producers, and VFX/architecture company owners, and various professionals on how to improve their products and develop better marketing strategies.
CG Elves' clients include:

Camille was also interviewed by CG Trader, and wrote a tutorial for 3D World magazine (Issue 205).
Her work has also been featured by CG Press, WindLight Magazine, and published in 7 poetry/art magazines and literary journals.
In 2019, Camille served as a finals judge for the Rookies 2019 awards.
The Rookies is the largest CG contest in the VFX & 3D animation industry. Entrants included 500+ schools (including top Universities) from 89 countries.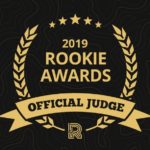 Using strong logic and self-taught skills, Camille created large-scale automation systems and networks of massive, complex smart bots which could achieve within a day on 1 thread the same results as 10 employees working full time for an entire month.
She loves overcoming challenges, breaking limits, and finding creative ways to achieve the desired end result. Already as a beginner, Camille created bots within a few days, which senior developers said were impossible to make.The harder a task is, the more fun it is to accomplish it!
In 2018, after building extremely complex Facebook Messenger chat bots with layered logic and interactive flows custom-tailored to each user, she was approached by ManyChat's product development lead to consult them on development of various features including flexible, smart funnels, advanced analytics, postbacks, and conversion/sales tracking.Camille created Messenger chatbots for 100+ products and pages including finance, home & garden, loans, health & beauty, giveaways, freebies and sweeps, online courses, celebrity quizzes, and products for parents.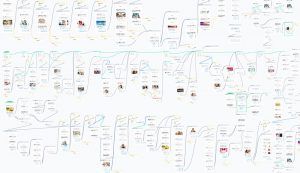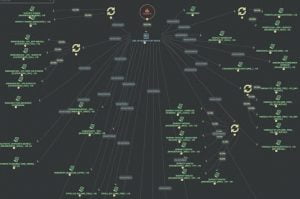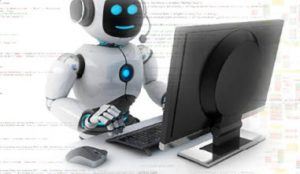 Built AI marketing automation systems and provided large-scale B2B outreach services to businesses.
Achieved record-breaking email open rates and deliverability rates. Successfully promoted B2B services to over 1 million shop owners within a few days.
Director of Partnerships at WizardWorks. Helping talented creators launch and sell online.
The Timeless Treasures Best
Children's Story Award
Agatha Edwards Award for the
Best Children's Story 2016
InkStain Poetry Contest Silver Award
The CatClub Book Award 2016
Writer's Cafe Best Children's Story
Bronze Award
3D World (Issue 205)
The Tishman Review
Birmingham Arts Journal
Four Ties Lit Review (Issue 5 Volume 1)
WordsWell Literary Magazine
GFT Press
Hermeneutic Chaos Magazine (Issue 16)
Crab Fat Magazine
Camille has written or been featured in press releases published on:

Skills (mainly self-taught)

Contributor at or published on:

Books for the Poor Dominican School
Camille taught English at age 13 at a poor Dominican school and has helped raise books for their shockingly empty school library. Read more about the cause and help by donating any used books you no longer need.