Camille Kleinman
Writer, Screenwriter, Songwriter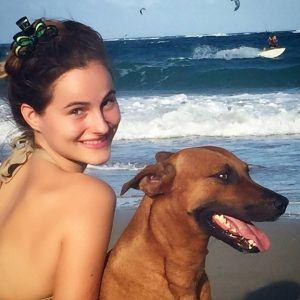 Camille Kleinman is an award-winning writer and poet, Pushcart nominee, screenwriter, songwriter, Co-Founder of CG Elves, Founder of Music Elf Productions, music composer, Wikipedia editor, Marvelous Designer expert and trainer, marketing consultant, artist, and animal lover.
0
Marvelous Designer Students
What I've been doing in the past years
With 10, Camille started her own successful business and excelled at doing door-to-door sales.
When she was 12, she won her first writing contest and was published in all the major online publications including
Associated Content
(a Yahoo News content partner) and dozens of authority websites. 
Examiner
 even offered her a writing job (but was too young to accept it). Her mother trained her from age 12 on SEO, web development, online marketing, and advertising. Camille quickly learned to dominate the 1st page of Google. Before turning 13, Camille became an Elite Facebook Application Developer for a virtual gifting app she made, founded the first largest cat lovers group on Facebook, and taught English at a Dominican School.
With 15, Camille became a Wikipedia editor, wrote SEO articles for the largest Canadian Gourmet food importer, and worked writing educational content and creating activity sheets for a large science for kids website.
For a year she self-taught herself visual effects (After Effects, Red Giant plugins, Particle effects, Chroma Keying etc), video editing, 2D animation, Photoshop and advanced photo-manipulations, 3D programs, 3D rendering, music production, sound editing and sound design.
With 16, Camille created music with virtual instruments and founded the indie record label Music Elf. (You can listen to her music here.)
That year, she also produced a professional
Audiobook
from one of her children's stories. By the time Camille was 17, she had gained hands-on experience hiring and managing her own employees including supervising them, time management, creating training materials for them etc.
In 2015, Camille created the highly acclaimed, first online training program for Marvelous Designer 3D dynamic cloth simulation software and Co-Founded CG Elves. CG Elves's clients include some of the biggest game and film studios and leading artists. Over 30,000 artists have taken her courses.
Additionally, she ran Facebook ad campaigns for her business and helped design high-converting ad creative and sales letters. Camille loves consulting businesses and coming up with creative marketing ideas. Over the last two years, Camille has consulted CEOs of some of the biggest software companies on how to improve their products and develop better marketing strategies.
Fantasy, Sci Fi
Horror
Action, Adventure
Kids
The Timeless Treasures Best
Children's Story Award
Agatha Edwards Award for the
Best Children's Story 2016
InkStain Poetry Contest Silver Award
The CatClub Book Award 2016
Writer's Cafe Best Children's Story
Bronze Award
3D World (Issue 205)
The Tishman Review
Birmingham Arts Journal
Four Ties Lit Review (Issue 5 Volume 1)
WordsWell Literary Magazine
GFT Press
Hermeneutic Chaos Magazine (Issue 16)
Crab Fat Magazine
Reviews of my screenplays:
"a fun and exciting script. The action is constant and Julina is always in the fight for her life. The adventure elements of the story are well drawn, visual, and move the story… story is easy to follow. The writer does a great job of following the beats of the story. There are clear goals for each scene, and each scene follows the next logically and with the purpose of moving the story." – review by BlueCat Screenplay Competition & Short Film Festival of one of my action spy scripts.
"interesting and engaging…genuinely creepy moments." – Austin Film Festival review of one of my horror TV scripts.
"an interesting premise…exciting…creepy…well-constructed" – BlueCat review of my horror TV script.
Some (of the many) reviews of my Marvelous Designer training:
"CG Elves contains some of the best training I've seen. Short, straight forward tutorials that focus on tasks we need to master as artists.
It doesn't get much better than this training for Marvelous Designer." – Ryan Kingslien, first product manager of ZBrush, founder of ZBrushWorkshops and UArtsy, Certified ZBrush Instructor.
"Mastering marvelous designer is an excellent course… extremely useful to anybody who wants to achieve realistic looking clothing and garments." – Alessandro Baldasseroni, Character Artist – Riot Games
"CG Elves has the most extensive tutorials on Marvelous Designer that I`ve ever seen! The quality of the courses are amazing." – Glauco Longhi, Character Artist at Naughty Dog.
Camille also writes short stories for children, early readers, MG, and YA. Her genre range is fairy-tales and rhyming stories for young kids, exciting YA fantasy adventures filled with magic and danger, contemporary action adventures, heroic high fantasy adventures set in ancient worlds, and magical realism.
Example Marvelous 3D Clothes
Skills (mainly self-taught)


Various products from clothes to phone cases have been created from my artwork.
You can get museum-quality, fine art prints at Fine Art America.
Unique art T-shirts, tank tops, shorts, dresses, leggings, shower curtains, pillowcases, shoes and more are available at Rageon.
Art phone cases and phone covers are available at Zazzle.
Trivia
Camille loves dogs, drawing, sculpting, and watching VFX breakdowns. Her hobbies include horseback riding, rock climbing, hiking, cycling, kitesurfing, and running with her beloved dogs.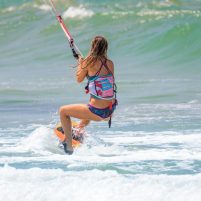 Community Cause
Camille is raising books for the poor Dominican school kids who have hardly any books to read in their library. Read more about the cause and help by donating any used books you no longer need.